for all Windows versions
profitable
Some words about Hmonitor from the Net:
"The program crams plenty of data into its small interface... If your system has been unstable recently, for instance, then maybe a component is overheating when it's put under strain. It's normally hard to tell, but with Hmonitor running in the background then you can assess your system's health with a glance... Or if you'd prefer an easy life, then you can have Hmonitor take action itself when it spots that something is overheating. So the program can sound an audio alarm, execute your chosen application, or just shut down the PC to avoid the chance of any further damage: it's your call." [Read full review]
www.pcadvisor.co.uk, Mike Williams
"When a system goes down, the entire company pays the price, as most business activities are now centrally focused and run via computer systems... However, with proper monitoring there are ways to prevent this from happening... Hmonitor can alert the IT team to the problem before disaster strikes..." [Read full review]
fiberdownload.com Editor
"I found a genius solution for watching and controlling my computerís health and stability... Todayís hero is a small, resource-friendly, easy-to-use utility, which allows you to track all available system parameters, such as the system temperature, voltages, and cooling fans..." [Read full review]
3D2F.com Editor

| | |
| --- | --- |
| Hardware sensors monitor utilizes sensor chips on smart motherboards to track system and CPU core temperatures, voltages and cooling fans. By quickly catching an overheated computer, you can prevent disasters such as system instability or damage. The program is resource friendly, resides quietly in the system tray, and continually monitors the various parameters. By clicking its icon, you'll view real time values for each component. Hmonitor supports all modern Windows versions: Windows 7, Vista, 2008, XP, 2003, 2000 ,NT4, including X64 editions. | |
| | |
| --- | --- |
| | Once it has detected an overheating state, Hmonitor can perform a number of tasks. First, it can sound an audio alarm, then shut down the system or optionally execute any selected application (i.e. sending E-mail alert messages to system administrator). It can also log information each minute to a file on your hard drive. From the settings dialog, Hmonitor enables you to set "yellow zone" and "red zone" temperatures for the motherboard and CPU. You can also set minimum fan RPM before a warning is issued. In addition, nominal values and thresholds can be adjusted for voltage parameters. |
CPU Throttling - restricts CPU performance and heat production, when the CPU becomes too hot.
nVidia/AMD GPU hardware monitoring - displays hardware monitoring data for several 3d-accelerator cards.
HDD's S.M.A.R.T. monitoring - displays numerous attributes including the drive temperature for modern EIDE/SATA harddrives.
Commercial Hmonitor Pro feature: Remote monitoring support
Monitored values can be accessed via:

PerfMon. The image on the left displays W2K PerfMon utility chart, with CPU load (red)and CPU temperature (green) plots, monitored with Hmonitor on remote server.
WMI. Click here to see WMI script for displaying Hmonitor WMI values;
SNMP. Click here to see the screenshot of Hmonitor SNMP values.
NOTE: Trial version is FULLY FUNCTIONAL and intended to check the compatibility with particular hardware configuration.
All rights are reserved. Copyright © 1998-2018, AB Software
For comments, suggestions, and to report Hmonitor bugs, please send e-mail to the support team.

BETATESTERS WANTED!
I still need help in support for new mainboards/notebooks models, unsupported yet. If you wanna help, send me a message!
(Active betatesters may get free license for the program)
3rd party extensions
DISCLAIMER: The following extensions are provided by 3rd parties. AB Software is not responsible for these plug-ins in any way, and they are not covered by Hmonitor licenses. You may try them at your own risk, in case of any problem please contact the authors of them.
Explanation of Version / Build Number 1.2.3.4
| | |
| --- | --- |
| (1.) | Major Version Number: This number indicates a major new release with new features and interface changes. Upgrading is recommended. |
| (.2) | Minor Version Number: This number indicates some new features and bug fixes. Upgrading is recommended. |
| (.3) | Revision number: Indicates some changes to fix bugs and minor enhancements as requested. Upgrade recommended if specific error is addressed. |
| (.4) | Build number: Usually indicates a change was made to address errors reported by a unique configuration and only affects a small number of users. Upgrade recommended if specific documented bugs are found. |
Awards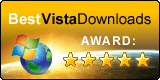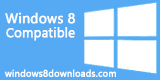 Monitor related links
CPU operating Temperatures - click there to see maximum temperatures for various CPUs.
List of boards with support for AMD Athlon XP thermodiode
Passmark Software BurnIn Test - is capable to display temperature from Hmonitor now